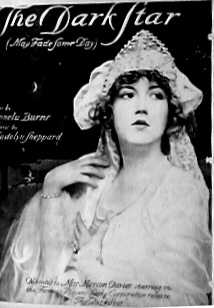 The Dark Star
Famous Players-Lasky/Paramount-Artcraft (Cosmopolitan), 1919
Directed by Allan Dwan
Adapted from the novel by Robert W. Chambers

Cast:
Marion Davies, Norman Kerry, Dorothy Green, Matt Moore, Ward Crane, George Cooper, Fred Hearn.

Synopsis:
Marion Davies as the pastors daughter who inadvertently gets involved in a jewel heist of the famous Dark Star gem. A prince (literally!) saves her from ruin and recovers the stone.