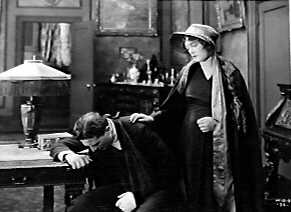 The Belle of New York
Select Pictures (Cosmopolitan), 1919
Directed by Julius Steeger

Cast:
Marion Davies, Raymond Bloomer, L. Lytton Rogers.

Synopsis:
Violet Gray (Marion Davies) is the daughter of an inventor who is robbed of his latest invention by a man named Bronson. Her father dies as a result, and she flees to New York and ends up as a night club singer. Bronson's son Jack runs into Violet and they fall in love until she finds out who he really is. Jack losses all of his money and becomes a bum. Violet, who's joined the Salvation Army, finds him down and out and brings him back to strength. She sees that he really is a nice person, despite his father's ill deeds, and they are married.