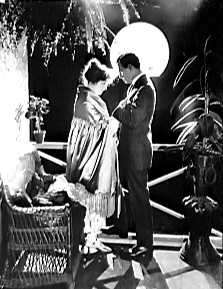 April Folly
Famous Players-Lasky, Paramount
Produced by Cosmopolitan Productions, 1920
Screenplay by Adrian Johnson from a story by Cynthia Stockley
Directed by Robert Z. Leonard

Cast:
Marion Davies, Conway Tearle, Hattie de Laro, Madeline Marshall, Herbert Frank, Amele Summerville, Charles Peyton, Spencer Charters, Warren Cooke.

Synopsis:
Conway Tearle plays a publishing tycoon whos magazine sales have sky rocketed thanks to the romantic stories of April Poole (Marion Davies). Most of the film is dedicated to her pitching a new story to Tearle. She uses herself in the place of the heroine and Tearle for the leading man. The story starts in South Africa and winds its way to Greenwich village after an ocean cruise. By the time the story comes to a close, both story teller and tell-ee have fallen in love.