Marion Davies was a motion picture star in the teens, twenties and nineteen thirties. Her career spanned some forty-five feature films with co-stars such as Gary Cooper, Clark Gable, Leslie Howard, Dick Powell and Robert Montgomery. Known in the silent era as one of the screen's most prolific clowns, Marion was one of the few silent stars to survive the transition to talkies. History often remembers Marion only for her association with magnate William Randolph Hearst, their story is truly one of America's greatest love stories of all time.
One of the most loved stars in Hollywood, Marion was the socialite of her era, often hosting grand parties with themes such as the circus, wild west or the baby party in which everyone came dressed as children. She was also among the most giving of the Hollywood crowd, building two children's hospitals and establishing a foundation to care for them long after her death.
Like everyone else, Marion had her pitfalls. She liked to drink and would later be labeled a helpless alcoholic, but the truth was that she had other ailments much worse than drink dogging her path. Marion developed Polio in the early 1940's, leaving one of her legs partially crippled. Mean spirited, or simply uninformed people reported that the help Marion needed to walk was due to her drunkenness. Family members insist that her drinking was not as big of a problem as history records, and it was Cancer of the jaw that would eventually take Miss Davies in 1961.
There has never been anyone in the Hollywood community as charitable or well loved as Marion Davies was in her time.
Thank You,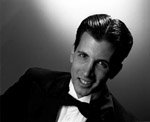 Nick Langdon
Email: nlangdon@decofilms.com




Marion's footprints at Grauman's Chinese Theatre


Marion at M.G.M, circa 1933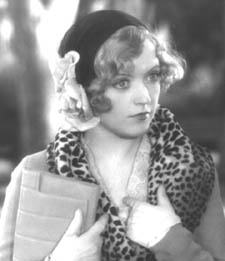 Marion in her unavailable 1931 comedy
It's a Wise Child. Copyrights from it's
original author prevent the film version
from being shown. Go to TCM's website
and request the movie if you want to help
get it on the air.